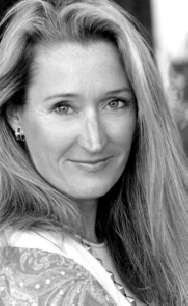 Our homes provide the setting for many of life's great moments. In a city as large as Los Angeles, finding the right home and community to raise a family, start a career, invest in, retire to, or simply enjoy life is so important. I put myself in my client's shoes to help them navigate all the options and decisions that are presented. My passion for real estate, architecture, design and working with people is what brought me into this business, and the ability to help people realize their real estate goals, whether selling or buying, is what motivates me.
Born and raised in Oklahoma City, I moved to Los Angeles in 1986 after graduating from Southern Methodist University in Dallas, Texas with a degree in Film and Television Studies. I had the good fortune to spend a decade working on many iconic films of the 1980s and '90s. My time working in real estate has now exceeded my former career in the film business, but the early production managing skills I honed of organization, problem solving, contract negotiation and creativity have been invaluable in my career as a real estate professional.  Every deal is different and brings a new set of challenges and opportunities.  I utilize my combined work, leadership and life experiences, along with my integrity, diligence and discretion to make each experience a successful and positive one for my clients.

The most important element in my life that informs everything else, is my family. The life my husband Charles and I have built together and the two amazing children we raised in Santa Monica fills me with gratitude and joy every day.  In addition to my work and family life, I also spent a fulfilling 21 years as an integral part of the Allies for Every Child (formerly Westside Children's Center) Board of Directors where for two years I served as President of the Board and more than 10 years as the Program Committee Chair, as well as being a founding member and President of the Auxiliary Board.   This organization is near and dear to my heart.
I am grateful to be with Compass where the tenants of integrity, accountability and collaboration are demonstrated on a daily basis between our partners and with our clients.