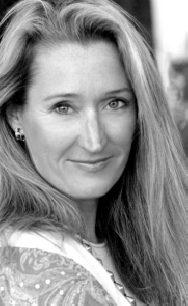 Our homes provide the setting for many of life's great moments. In a city as large as Los Angeles, finding the right home and community to raise a family, start a career, invest in, retire to, or simply enjoy life is so important. I put myself in my client's shoes to help them navigate all the options and decisions that are presented. My passion for real estate, architecture, design and working with people is what brought me into this business, and the ability to help people realize their real estate goals, whether selling or buying, is what motivates me. I am dedicated to offering my integrity, diligence and discretion to make each experience a successful and positive one.
Los Angeles has been my home since 1986, having moved here from Oklahoma City where I was born and raised. After graduating from Southern Methodist University in Dallas, Texas with a degree in Film and Television Studies, I moved to L.A. where I had the good fortune to spend a decade working on many iconic films of the '80s and '90s. The skills I honed as a production coordinator and production manager of organization, problem solving, contract negotiation and creativity are invaluable in my career as a real estate professional. With a desire to give back to my community, I put my skills, talents and energy to work in the non-profit sector and in our schools. I have been an active board member of Westside Children's Center in Culver City since 1996 and served for two years as President of the Board. It continues to be an extremely important and rewarding part of my life.
I am grateful to be with Compass where the tenants of integrity, accountability and collaboration are demonstrated on a daily basis between our partners and with our clients.